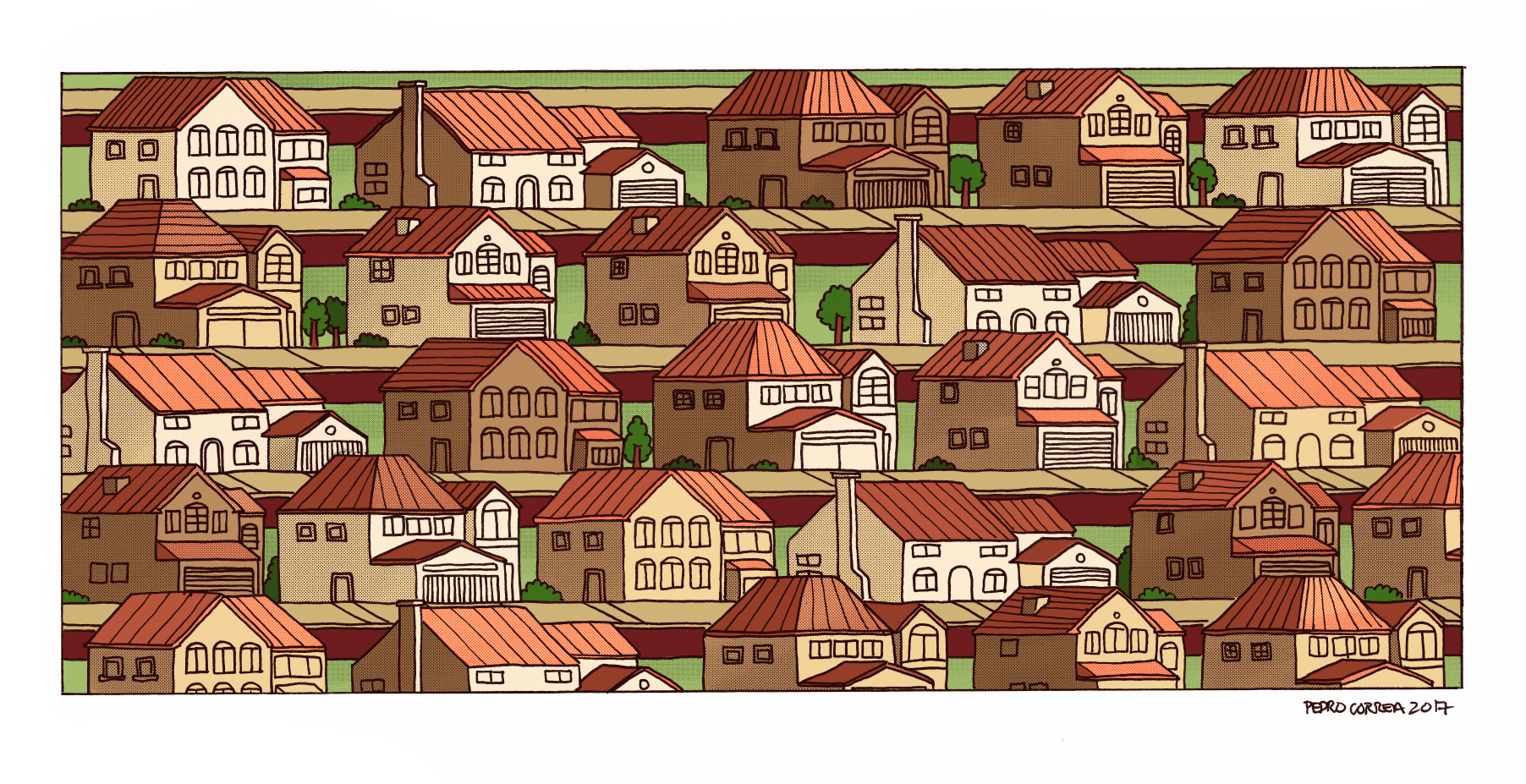 REPOSTED DIRECTLY FROM INMAN NEWS. THIS CONTENT HAS NOT BEEN MODERATED BY WFG NATIONAL TITLE.
In an excellent sign for the housing market, more Americans are able to make timely payments on their home mortgages and fewer are losing their homes to foreclosure that at any point in the last 12 years, according to the latest CoreLogic Loan Performance Insights Report published on Tuesday by the real estate data and software company.
Across the country, the number of homeowners who were not able to pay their mortgages for 30 or more days dropped to 4.2 percent in May 2018, down 0.3 percentage points from the previous year. Foreclosure rates — in which a house is seized due to the owner's inability to pay — are down 0.2 percentage points year-over-year at 0.5 percent, making the current rates the lowest they've been since 2006.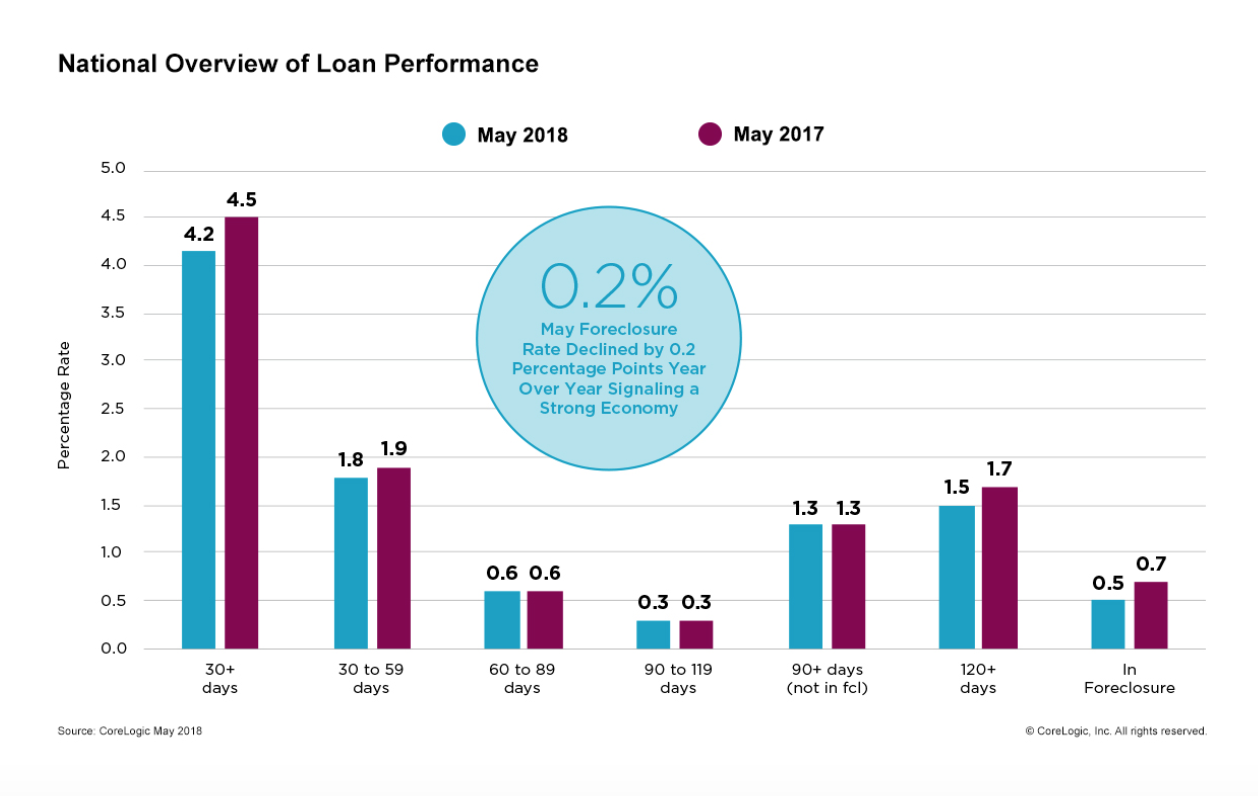 States hit by storms, hurricanes, wildfires and other natural disasters in 2017 had the highest numbers of delinquencies and foreclosures in the latest report.
"Serious delinquency rates continue to remain lower than a year earlier except in Florida and Texas, the hardest-hit states during last year's hurricane season," said Frank Martell, president and CEO of CoreLogic, in a statement. "We have observed continued challenges for families to make mortgage payments in regions impacted during the 2017 Hurricane season."
Last summer, hurricanes Harvey and Irma caused more than $280 billion in damages and wreaked serious havoc on the Houston area. In the latest report, Houston's 30-day delinquency rates rose from 5.3 to 6.6 percent while serious delinquency rates rose from 1.8 percent to 3.6 percent.
Fortunately, Florida was the only state to see its overall delinquency rate increase, from 5.2 percent in 2017 to 6.2 percent in 2018.
According to CoreLogic, serious natural disasters often leave homeowners who are unable to pay back what they owe to the bank — people who suffer significant damage to their houses often need time to figure out whether to make repairs or try to sell it at a low price.
Unfortunately, the property analytics provider predicts that in 2018 wildfires will cause delinquency rates to spike in the West of the U.S. — in California, this summer's Carr and Mendocino wildfires have already destroyed more than 320,000 acres of land and caused billions of dollars in damages.
"The tragic wildfires in the West will likely lead to a spike in delinquencies in hard-hit neighborhoods," said Dr. Frank Nothaft, chief economist for CoreLogic, in a statement. "[…] Delinquency rates rose in the aftermath [last year's California wildfires] and in the ensuing months we observed home-price growth accelerate and sales decline. We will likely see the same scenario unfold in fire-ravaged communities this year."
The views and opinions of authors expressed in this publication do not necessarily state or reflect those of WFG National Title, its affiliated companies, or their respective management or personnel.
Want to get these articles delivered directly to your inbox?
Sign up to get a weekly recap email with the hottest articles delivered every Friday.