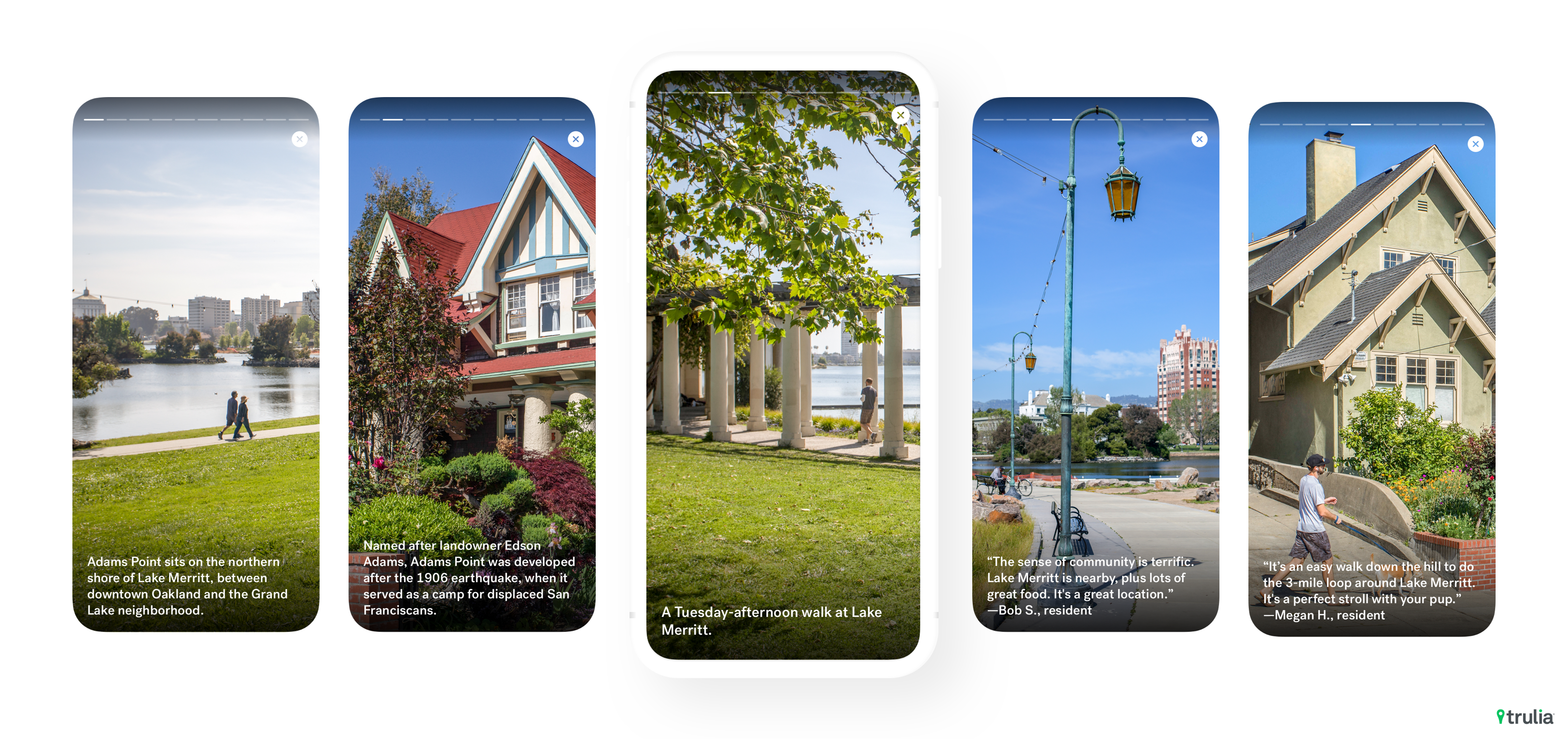 REPOSTED DIRECTLY FROM INMAN NEWS. THIS CONTENT HAS NOT BEEN MODERATED BY WFG NATIONAL TITLE.
With a new marquee product, Trulia Neighborhoods, and a new mission statement — "to build a more neighborly world by helping you discover a place you'll love to live" — property search website Trulia, under its parent company Zillow, is further solidifying its spot as the go-to resource for in-depth insights about communities.
Trulia Neighborhoods, which launches today free for the public on mobile and desktop, uses crowdsourced local knowledge, original photography, drone footage, local safety and commute data, and parent reviews of nearby schools to create a comprehensive visual and data-filled profile of over 300 areas around the country — and more are coming online later this year.  
"Prior to Trulia Neighborhoods, there wasn't a resource that showed consumers what life is really like in a neighborhood," said Trulia Senior Vice President and General Manager Tim Correia in a prepared statement
"Our research found consumers were determined to find this type of information and even developed a series of hacks to source these valuable insights," he added while noting that 77 percent of buyers in a Harris Interactive commissioned survey said they have to go to multiple sources to find neighborhood information. 
"It was clear it was time to rebuild the home and neighborhood discovery experience from the ground up and empower consumers with all the information to make the best decision for themselves."
The crowdsourced local knowledge, local safety and commute data, and school reviews come from pre-existing Trulia datasets and features such as "What Locals Say," a feature released in March to help buyers understand the ins-and-outs of a neighborhood based on feedback from current residents, and Local Legal Protections, a tool that helps LGBT buyers understand housing, employment, and public accommodation non-discrimination laws for areas they're interested in.
The original photography and aerial drone footage is truly a new venture for Trulia. The company partnered with local photographers to capture images of neighborhoods in San Francisco, Oakland, San Jose, Austin, and Chicago. Later this year, it will add photos of Boston, Denver, Philadelphia, Washington D.C., Atlanta, and Los Angeles.
The images will be paired with quotes and insights from current residents to create Instagram-esque "Inside the Neighborhood" stories that show what it's like to live in a prospective neighborhood.
Although these tools are consumer-centric, Correia says real estate agents can and have used Trulia's content to help buyers whittle down their list of potential homes and pick the neighborhood that would be best for them in the long run. 
"Much like everything else we do, our goal is to help people be more informed about a market," Correia said in a video call with Inman. "So, at this point, people have taken our content and used it and repurposed it so they can better help consumers."
"But, we're thinking of how we can evolve [Trulia neighborhoods] and have real estate professionals be a part of it," he added.
Although having access to rich, neighborhood data can be helpful to real estate agents, Correia says his team has considered how it can land agents in a legal hot seat.
The Fair Housing Act bans steering, which is the act of pushing a buyer to consider a certain neighborhood based on its demographic makeup (e.g., race, ethnicity, religion, etc.), and data-rich sites like Trulia can make it easier for steering to happen.
"Part of our mission is to be genuine no matter what," he said, noting that Trulia has made sure they adequately and fairly cover a variety of neighborhoods. "We don't want to be biased and we want to provide information and let people come to their own decisions."
"We've worked closely with our legal team over the years to make sure that we are being cautious about what we do and we think we've done a good job of upholding our commitment to being transparent in a way that helps the consumer make a smart decision."
The views and opinions of authors expressed in this publication do not necessarily state or reflect those of WFG National Title, its affiliated companies, or their respective management or personnel.
Want to get these articles delivered directly to your inbox?
Sign up to get a weekly recap email with the hottest articles delivered every Friday.