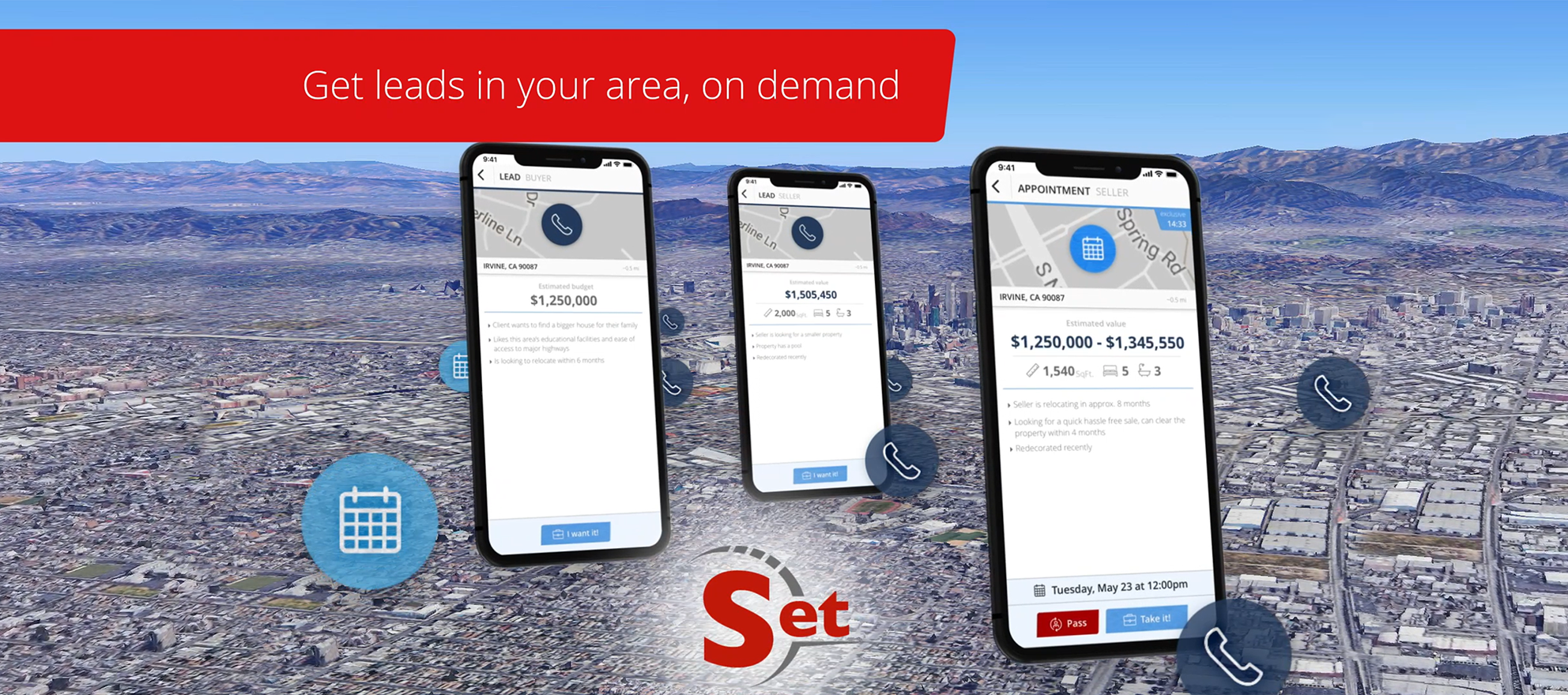 REPOSTED DIRECTLY FROM INMAN NEWS. THIS CONTENT HAS NOT BEEN MODERATED BY WFG NATIONAL TITLE.
SetSchedule delivers the right opportunities, appointments, and valuable insights to close the deal.
SetSchedule is the technology innovator revolutionizing real-estate business development by filling Realtors' calendars with a targeted stream of real, interested local buyer and sellers, not a list of leads.
SetSchedule is the first and only real estate marketplace that connects home-shoppers, buyers and sellers with real estate pros ON DEMAND!
The multi-patented matching engine leverages:
AI-powered predictive data
Insider market insights
Automated marketing software tools
The views and opinions of authors expressed in this publication do not necessarily state or reflect those of WFG National Title, its affiliated companies, or their respective management or personnel.
Want to get these articles delivered directly to your inbox?
Sign up to get a weekly recap email with the hottest articles delivered every Friday.