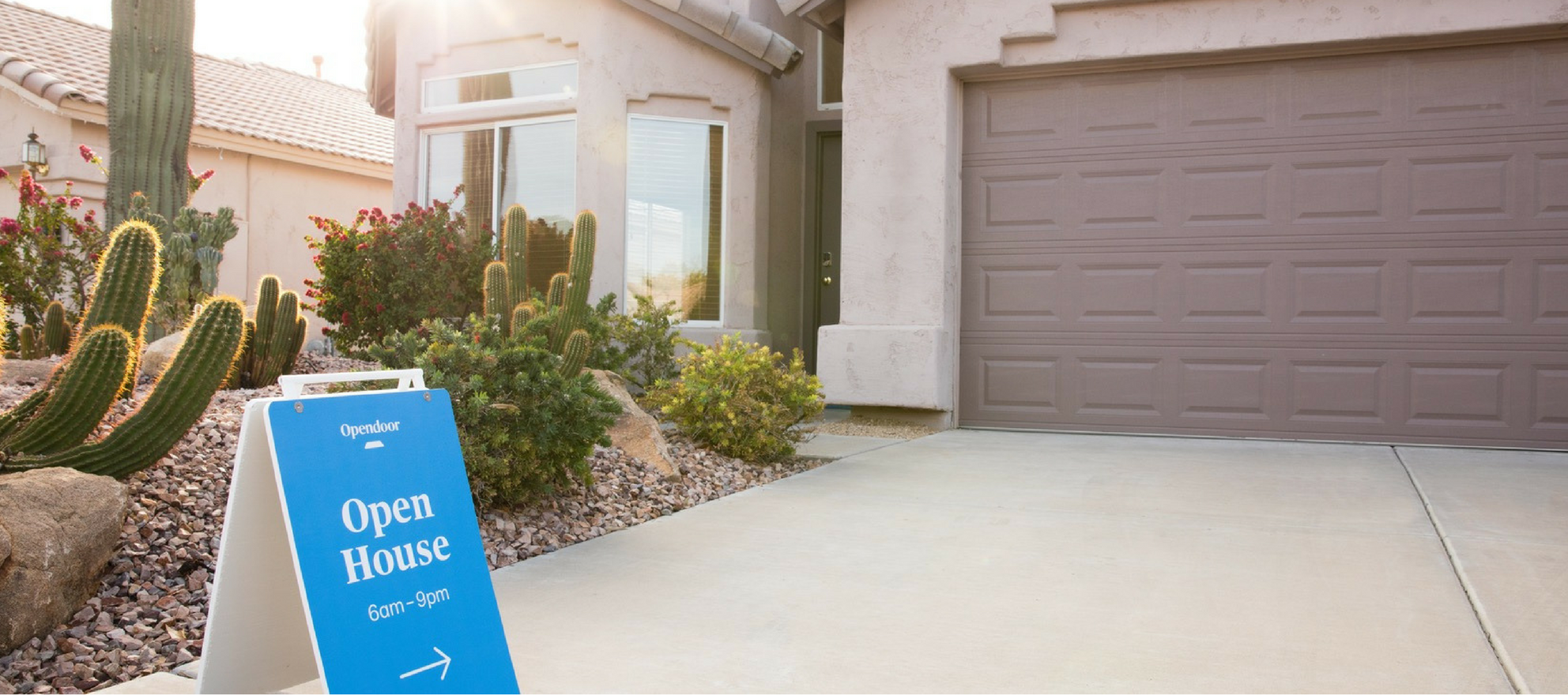 REPOSTED DIRECTLY FROM INMAN NEWS. THIS CONTENT HAS NOT BEEN MODERATED BY WFG NATIONAL TITLE.
Opendoor has raised $325 million in a gigantic Series E funding round with heavy hitter investors across tech and real estate, the company announced Wednesday.
The 4-year-old iBuyer brought on $325 million in a round co-led by General Atlantic, Access Technology Ventures and the homebuilder Lennar with participation from new investors Andreessen Horowitz, Coatue Management, Invitation Homes and Uber founder Travis Kalanick's 10100 Fund. Returning investors Norwest Venture Partners, Lakestar, GGV Capital, NEA and Khosla Ventures also contributed.
Reports started circulating in March that Opendoor was in the process of raising $200 million that would peg the company at a $2 billion valuation. This funding round — much larger than the raise speculated a few months ago — brings Opendoor's total funding raised up to $645 million in equity financing and $1.5 billion in debt financing and its valuation north of $2 billion. Opendoor's last funding round was its Series D round of $210 million in November 2016, followed by $100 million in debt financing from Lennar at the end of 2017.
Lennar President and Chief Operating Officer Jon Jaffe will join Opendoor's board.
"We're excited to partner with seasoned investors and industry leaders who share our vision for transforming the complex process of selling and buying homes into a seamless, elegant experience," Opendoor CEO Eric Wu said in a statement.
"We've seen incredible growth in our markets as homeowners embrace the simplicity and certainty of buying and selling through Opendoor. As we enter our next phase of growth, we're focused on continuing to transform the future of real estate, enabling anyone to buy, sell or trade-in a home with the click of a button."
With these millions, Opendoor plans to reach 50 markets by 2020, the company said. Right now, the startup operates in 10 markets: Atlanta, Charlotte, Dallas-Fort Worth, Las Vegas, Orlando, Nashville, Phoenix, Raleigh-Durham, San Antonio and Tampa.
The company also plans to add new services including mortgage and title to its core business of buying and reselling homes online. Opendoor hopes that adding those services will help turn the company into a one-stop homebuying and selling destination.
Opendoor said it is purchasing $2.5 billion in homes each year, up 225 percent year-over-year. The company also said that 20,000 buyers and sellers have transacted with Opendoor.
Opendoor launched in 2014 with the promise to buy homes quickly and easily online. The proposition appeals to sellers who are often willing to take a hit in sale price in exchange for an easy transaction. Buyers then purchase homes from Opendoor, which coordinates tech-enabled open houses that allow buyers to drop in at nearly anytime.
The company quickly attracted competitors, including Offerpad, Knock and most recently Zillow Instant Offers.
After this funding round, Opendoor's investors now span the tech world — notably the high-profile venture fund Andreessen Horowitz — and the real estate industry, with Invitation Homes and Lennar.
Opendoor is attracting what seems to be the most capital for a real estate startup, and Silicon Valley interest in the company is representative of fast-growing interest in real estate technology as a whole.
"Residential real estate is one of the largest asset classes in the U.S., yet the process of buying or selling a home often includes stress, uncertainty and inefficiency," said Anton Levy, managing director and global head of technology for investment leader General Atlantic. "Opendoor's technology platform provides its users with a simplified experience that disrupts this status quo, and we look forward to working with Eric and the entire Opendoor team to further expand the company's footprint."
Lennar, also a leader of this funding round, has partnered with Opendoor over the past several months through a "trade-up" program that allows sellers to sell their homes to Opendoor and trade up for a new home from Lennar.
"We have spent the last year and a half working closely with the Opendoor team to create a first-of-its-kind 'Trade Up' program to meet the needs of both the consumer and the builder," Jaffe said in a statement. "Our increased investment in this round is a reflection of our enthusiasm for the opportunities that lie ahead — which are incredibly exciting."
The views and opinions of authors expressed in this publication do not necessarily state or reflect those of WFG National Title, its affiliated companies, or their respective management or personnel.
Want to get these articles delivered directly to your inbox?
Sign up to get a weekly recap email with the hottest articles delivered every Friday.