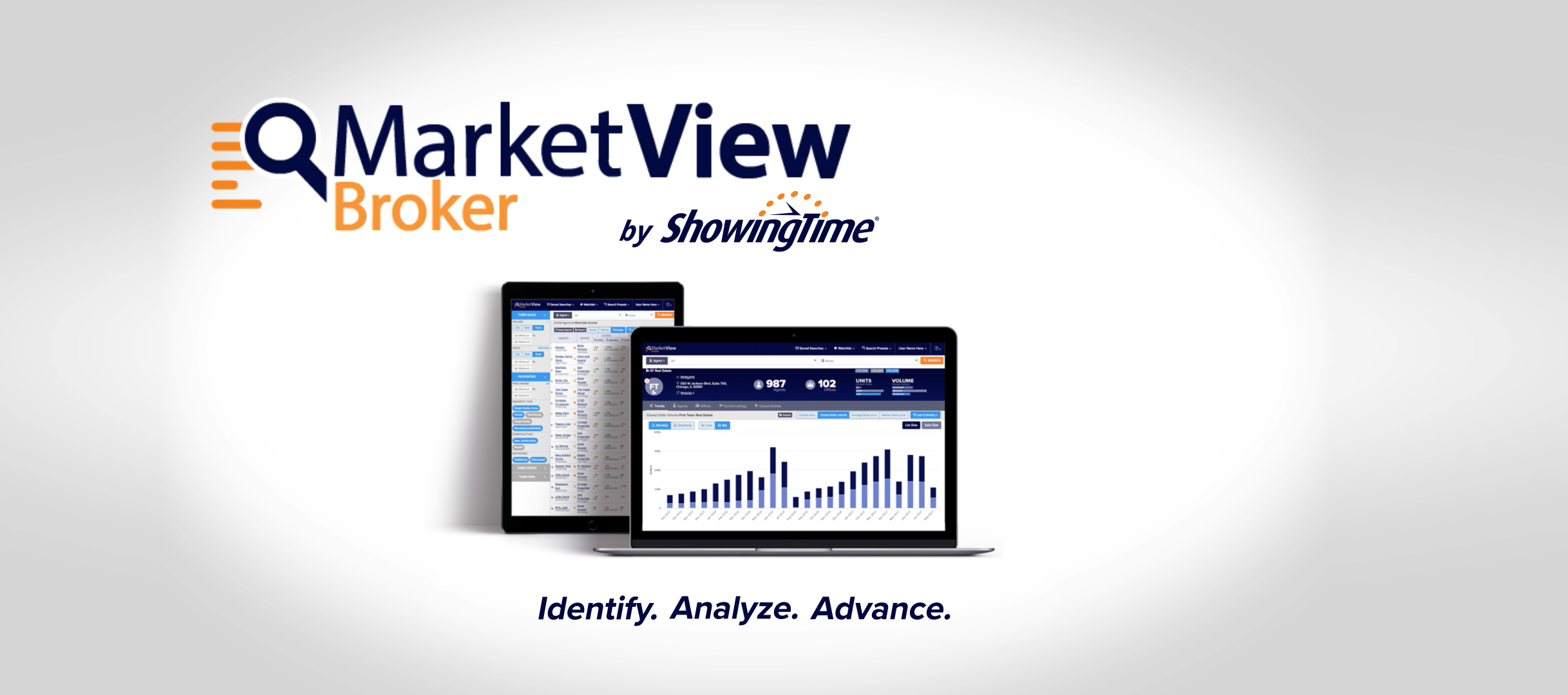 REPOSTED DIRECTLY FROM INMAN NEWS. THIS CONTENT HAS NOT BEEN MODERATED BY WFG NATIONAL TITLE.
Brokers: Are you looking for new ways to identify talented agents, capture market share from competitors and advance your business?
Consider MarketView Broker, the latest offering from ShowingTime.
MarketView Broker is an intuitive, web-based solution that equips brokers and multi-office firms with tools to focus on their top concerns: identifying and recruiting talent, analyzing their market to determine the best opportunities for growth, and monitoring, managing and coaching current agents.
This in-depth analytic tool helps you:
Evaluate your office's share of the market
Track competitors
Scout potential expansion areas
Evaluate neighborhood sales activity.
MarketView Broker's comprehensive reports can be sorted by more than 17 different variables, including closed units, year-over-year production, property characteristics and more.
MarketView Broker was created by ShowingTime, the residential real estate industry's leading showing management and market stats provider.
Contact us to learn more about MarketView Broker and our other products and services, including the 24/7/365 ShowingTime Appointment Center. Our tools can help you stay focused on the important tasks that will grow your business.
The views and opinions of authors expressed in this publication do not necessarily state or reflect those of WFG National Title, its affiliated companies, or their respective management or personnel.
Want to get these articles delivered directly to your inbox?
Sign up to get a weekly recap email with the hottest articles delivered every Friday.