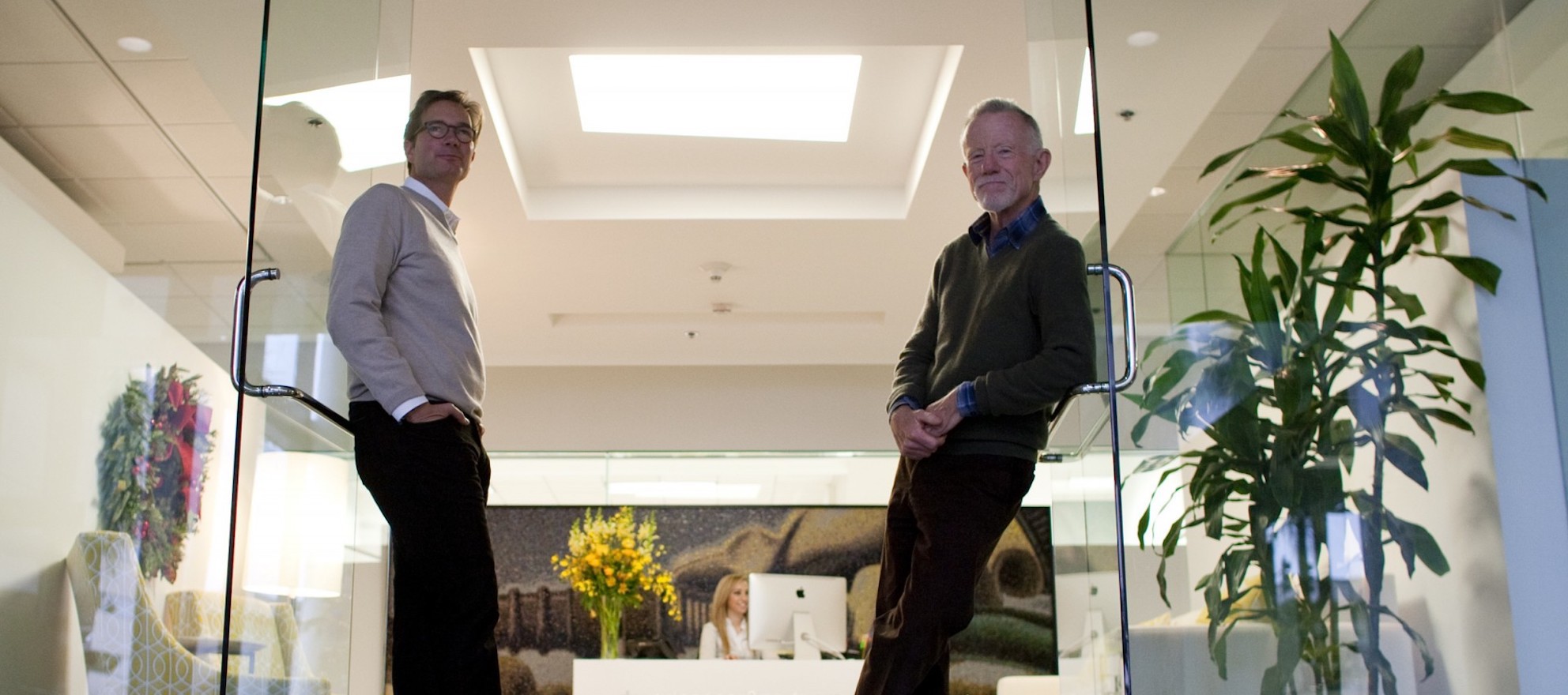 REPOSTED DIRECTLY FROM INMAN NEWS. THIS CONTENT HAS NOT BEEN MODERATED BY WFG NATIONAL TITLE.
SoCal-based luxury real estate brokerage Deasy/Penner and Partners is acquiring Podley Properties, an independently-owned brokerage with a team of 175 agents and 20 support staff spread across six offices in Altadena, Glendora, La Canada, Monrovia, Pasadena, and Sierra Madre. The two companies declined to specify the deal price.
Podley Properties Chairman Bill Podley announced the news through a company-wide email sent on Sept. 13. In the email, Podley explained he's declined numerous offers from large, corporate firms over the years, but the deal with Deasy/Penner, a brokerage focused on beautiful design and architecture, felt right because of a shared company culture and philosophy.
"I am excited to announce that our company is being acquired by Deasy/Penner and Partners. Our combined companies will become Deasy/Penner & Podley," Podley wrote.
"This decision was not made lightly, as you can appreciate, for while the company has not been for sale, we have been approached numerous times in the past few years by very large, corporate firms which have expressed interest in acquiring our firm."
"When George Penner came to me a few months ago and asked if we would consider selling I felt it right to pursue discussions because George and Mike Deasy's company, independent and family-owned, has a culture very similar to ours with a shared philosophy of placing the needs of our associates first so that you can best serve the needs of your sellers and buyers," he added.
Penner confirmed the acquisition in a phone call with Inman, where he revealed some of the finer details of the deal, which includes Podley giving up all executive and voting rights and remaining a sales agent in the new Deasy/Penner & Podley entity.
"Podley and Deasy/Penner and extraordinarily similar on many levels, but it really begins with the DNA of a real estate brokerage. How do the two cultures interact and collaborate with one another?" he said. "We're honored to have such a close-knit synergy between the two organizations that we feel that it's going to be a strength that's stronger than the cobbling together of firms at will."
"This was carefully thought out and numerous agents from Deasy/Penner previously worked at Podley, so we feel the collection of both sides is really going to work," he added.
Podley said the acquisition will grow the Deasy/Penner/Podley agent count to roughly 300, and that he aims to "change management structure as little as possible" during the process, which will begin in October after the deal is finalized.
In addition to the acquisition, Podley announced the departure of Podley President Crystal Narramore who will be taking on a new position with Compass' Pasadena team.
"With a heavy heart I announce today that Crystal Narramore has resigned as president of our firm and will be taking on a new career challenge with Compass in Pasadena," he said in the email. "We will clearly miss Crystal, her passion for our company, and the leadership skills she has brought to every aspect of our firm's operations."
Podley, along with Mike Deasy and George Penner, plan to tour of all six Podley Properties next week to kick off the transition.
"I know you'll have many questions about this transition and so George, Mike and I, along with a few other Deasy/Penner associates, will be visiting each of our offices this coming Monday," Podley said. "I thank you for setting aside time to learn more about the company of which we are to become a part."
The views and opinions of authors expressed in this publication do not necessarily state or reflect those of WFG National Title, its affiliated companies, or their respective management or personnel.
Want to get these articles delivered directly to your inbox?
Sign up to get a weekly recap email with the hottest articles delivered every Friday.